Live Webinar
Live Webinar - LEED GA Exam Prep
The LEED Green Associate exam is very doable, but it can be challenging to study for. Why? There is not a single central resource on which all the exam questions are based. But luckily, in developing our study materials, the GreenStep team scoured every possible resource for potential exam questions, passed the most recent version of the exam, and incorporated feedback from dozens of industry professionals.
The result is a comprehensive and concise study guide that covers everything you need to know to pass the LEED Green Associate exam. This hour-long webinar covers most of the material from our study guide, and offers an interactive space to practice and ask questions. Feedback from the many individuals who passed the exam on their first try tells us that this approach works.
Looking for more study materials? See LEEDUser's Study Guide to the LEED v4 Green Associate Exam
About the presenter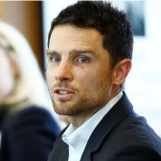 Alex Spilger is Founder of GreenStep education and Senior Vice President at Cushman & Wakefield. He has consulted on over 100 diverse green building projects with clients including Google, Salesforce, Skype, GoPro and the Wharton School of Business. Alex is currently engaged with multiple WELL and Fitwel certification projects across the globe.
In addition to project work, Alex has taught over 300 green building workshops through organizations such as the U.S. Green Building Council (USGBC), the American Institute of Architects (AIA), the Sustainable Building Advisors Program and the Stanford Graduate School of Business. He was the first WELL Faculty to develop a curriculum and practice exams for the WELL AP exam, helping hundreds of professionals pass the test.
Alex is WELL Faculty, USGBC Faculty, Fitwel Ambassador, a WELL AP and LEED AP. He holds a B.S. in Civil Engineering from UCLA.
The content of this webinar was developed by GreenStep Education, 2018
Buy it now for $65
Did you already purchase this product? If so, please log in now to access it.